Twilight
Season 2, Episode 25
Airdate
June 29, 2008
Production No.
225
Writers
Terry Saltsman
Directors
Greg Collinson

← Previous
Nightfall

Next →
Di-Gata Dawn
Twilight is the twenty-fifth episode of the second season.
Malco uses the Celestial Abyss to open a portal to the Dark Realm. Rion comes to stop him, only to be laughed at for the restraining sigil on his forehead prevents him from using his full power and is simply blasted away. Rion then wakes up looked in the mirror, still in his Prime RaDosion form. Angry, he shatters it. Meanwhile, the others are erecting defenses around the dojo. Seth goes out for a recon mission. While Erik is digging trenches, Rion comes, demanding that they remove the restrainer, but Erik doesn't know how. Furious, Rion runs off, not knowing that Erik picked up a massive amount of sigil energy emanating from him.
After a talk with Mel, she uses her powers to find out what's wrong. Then suddenly, an Ethos comes out of him. After a small battle, Rion comes to his senses and encases the Ethos in an orb, which gets electrified. Going for the next step, they decide to restore his original form. At the Ethos tower, K'Tahsh rides on Si'i, ordered by Malco to retrieving the last Icon. K'Tahsh then leads a legion of Sigil Slayers towards the dojo. Their movement is spotted by Seth, but he is ambushed by a few strays. He defeats one, but gets detached from his mech arm. He is saved at the last moment by Maia, who warns him that the others are in danger.
At the dojo, Erik prepares to use a machine on Rion to remove the restraining sigil, but something goes wrong and another Ethos comes out of him. The second Ethos explains that Rion is formed of Ethos essence and only he can stop the others. Erik defeats the Ethos using the Primordial Sigils. Once the Ethos is gone, Rion is restored to his normal. But an attack from the Sigil Slayers disrupts things. They bypass the wall and are held back by auto defenses. Seth returns just in time and Erik reattaches his mech arm. As they prepare for battle, Rion leaves to face Malco alone. But things turns for the worse when a fleet of Mortagarian airships join forces with the Slayers.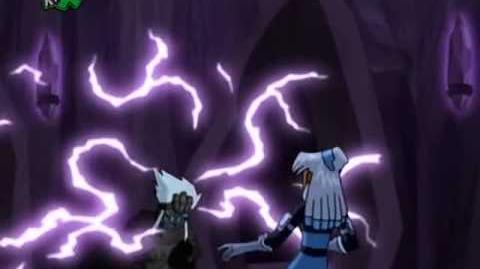 Ad blocker interference detected!
Wikia is a free-to-use site that makes money from advertising. We have a modified experience for viewers using ad blockers

Wikia is not accessible if you've made further modifications. Remove the custom ad blocker rule(s) and the page will load as expected.