Nexus
Season 1, Episode 18
Airdate
December 10, 2006
Production No.
118
Writers
David Cole
Directors
Sean Jeffrey

← Previous
Den of Thieves

Next →
Replication
Nexus is the eighteenth episode of the first season.
The Defenders head for the legendary Nexus - a traditional place of healing for Di-Gata Defenders - but all is not what it seems. Kali, a shape shifting agent of Nazmul , has been tasked with obtaining a body host for him. Disguising herself as the Keeper of the Nexus, she welcomes them inside. As Kara's powers start to manifest themselves, Kali decides that Kara, not Mel, should be the one Nazmul seeks.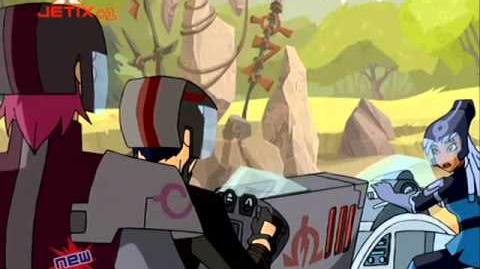 Ad blocker interference detected!
Wikia is a free-to-use site that makes money from advertising. We have a modified experience for viewers using ad blockers

Wikia is not accessible if you've made further modifications. Remove the custom ad blocker rule(s) and the page will load as expected.