Doom Chase
Season 1, Episode 14
Airdate
November 12, 2006
Production No.
114
Writers
Mary Crawford
Alan Templeton
Directors
Sean Jeffrey

← Previous
One Down

Next →
Warriors
Doom Chase is the fourteenth episode of the first season.
Mel and Erik have eluded their Order of Infinis pursuers and are hiding out while Mel recuperates. Seth has struck a deal with Doku, an embittered wizard who promises him the location of Nazmul's keep in exchange for Seth's word that he will destroy Brackus. To make sure that Seth holds up his end of the bargain, Doku reveals that he is holding Kara hostage. She has already been infected with poison of the Saviped scorpion. Only six hours remain before the antidote becomes useless.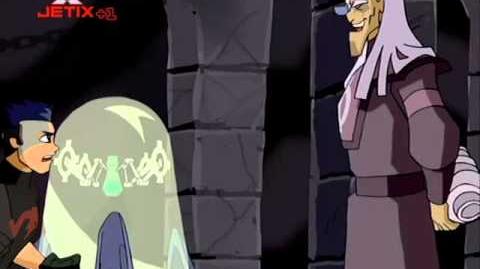 Ad blocker interference detected!
Wikia is a free-to-use site that makes money from advertising. We have a modified experience for viewers using ad blockers

Wikia is not accessible if you've made further modifications. Remove the custom ad blocker rule(s) and the page will load as expected.